Assassin's Creed Mirage It promises to be a return to the action-adventure roots of the series, with plenty of exciting rooftop chases and frantic sword fights on the streets of Baghdad. But what if you could really feel Every crack, every cut, every bump as they land? How about the wind rushing through your body as you jump between buildings? Ubisoft has partnered with haptics specialists OWO to bring the feel of Assassin's Creed Mirage to life.
That's right, this isn't some Ready Player One fantasy, it's a real product you can buy, one that promises to let you feel the impacts of Basim's parkour across the city and his clashes with those who would be in his way. Put on the OWO Haptic Gaming System Vest and you'll really feel every cut, stab, and punch as you play.
Basim's adventure promises to be quite physical, so we can only imagine what will happen as he climbs, jumps and fights through the streets of Baghdad. It's really a perfect test case for this kind of hardware, and OWO promises "some exclusive never-before-felt sensations" along with all their standard offerings, such as various impacts and wounds from weapons, the sensation of moving heavy objects, and the sensation of of wind and freedom. -falling.
The haptic 'feel technology' is distributed across ten locations, including the upper torso and arms, and uses electrodes to stimulate muscles to replicate various sensations. Weighing in at less than 600 grams and with nine different sizes available, it shouldn't be too heavy on your shoulders either.
OWO lists a wide range of 'sensations' on its website, including "Ball, axe, punch, dart, insect bites, dagger, shot, minor abdominal wound, chest dagger wound, exit wound shot, severe abdominal injury, gripping, machine gun recoil, insects, weight lifting, pushing objects, collision, wind, stress, fast driving, free fall and strange sensations." That's the list, with even more promise for the implementation of Assassin's Creed Mirage.
"By leveraging OWO's innovative technologies and expertise, we are able to immerse players in the world, sounds and feel of Assassin's Creed Mirage in an innovative and enhanced way," says Ubisoft Bordeaux Lead Producer Fabian Salomon. "We can't wait for our players to discover and enjoy Basim's coming-of-age story with the power of OWO."
"This dynamic alliance fuses the immersive gameplay of Ubisoft's world-class video games with the cutting-edge technological prowess of OWO," adds OWO Founder and CEO José Fuertes. "We are proud to have Assassin's Creed Mirage in our game portfolio and can't wait for players to start getting a feel for the game. Together, we are on a mission to reshape the gaming landscape and push the boundaries of interactive entertainment."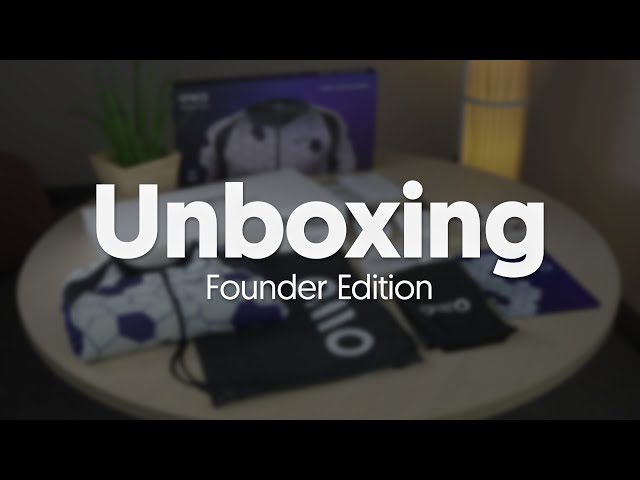 While perhaps best when paired with the best VR headsets for that total immersive feeling, the OWO Haptic Vest works with standard PC games and also supports players on PlayStation 5, PlayStation 4, and Xbox Series X/S, so If you are also a console gamer, you will also be able to make the most of it.
To celebrate the collaboration, there's a special Assassin's Creed Mirage edition of the OWO Haptic Gaming System, featuring a unique design based on the outfit Basim wears. It will initially be available via the OWO website, but will later be sold in a bundle with the game itself through "different retailers", so keep an eye out for it.
The OWO Founder's Edition is on sale now – expect to pay €499 (~$560), with free shipping available for a limited time. There is an estimated three month wait to get your product so be sure to order now if you are sold on the concept.
With the release date for Assassin's Creed Mirage almost around the corner, hone your stealth skills with the best stealth games on PC, and hopefully Basim won't feel too many of those less-than-pleasant feelings during your travels.